In the last few weeks and even days, the world has shifted dramatically. America is drowning in information, and business-as-usual as halted. With Census Day right around the corner— April 1st— it's more important than ever to convey why the 2020 Census matters and how easy it is to do from home, without ever having to come in contact with anyone. Census response impacts so many of the community needs we are directly feeling:funding for emergency services, health care, school lunch programs, SNAP, and more.
Join us for a two-hour virtual create-a-thon event to encourage hard-to-count communities to take the 2020 Census. We need creatives, storytellers, and community advocates like you to help develop digital media assets that are responsive and sensitive to today's environment.
We'll be developing content specifically for:
- Families with kids of gender nonbinary children with PFLAG
- Families in temporary or transitional housing with Count All Kids
- General audiences to convey that they can fill out the census from home, and to make the connection between census and public health
Why Join
Your participation will make a difference.
Do you know that the Decennial Census--a counting of the United States population that occurs every ten years-- sets our country's trajectory for the next decade, determining congressional apportionment (the number of seats each state gets in the House of Representatives), redistricting, and the allocation of close to $800 billion dollars annually distributed to cities across the nation?
Historically, certain groups are undercounted at disproportionately higher rates during the Census. An undercount of children, underrepresented minorities, millennials, and seniors can result in reduced congressional representation and fewer local dollars essential for community services.
In 2020, for the first time ever, the American public will have the option of responding to the Census online. This presents new opportunities to communicate the importance of the census by creating compelling digital content to increase civic participation.
Get Involved
Host an event, or jump right into making content
Activate your creativity as a group or do it solo-- just remember everything you do counts!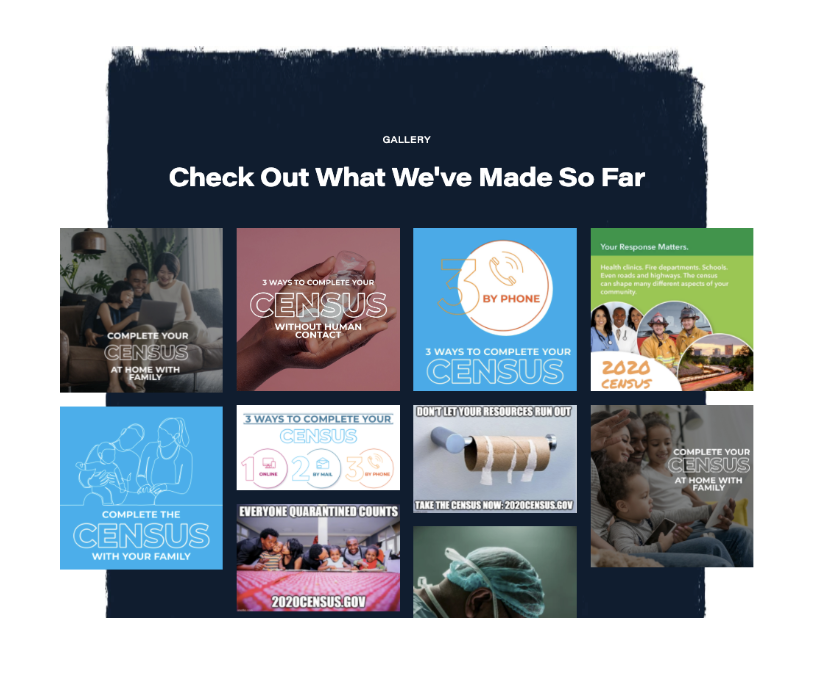 I want to jump right into create cool Census content.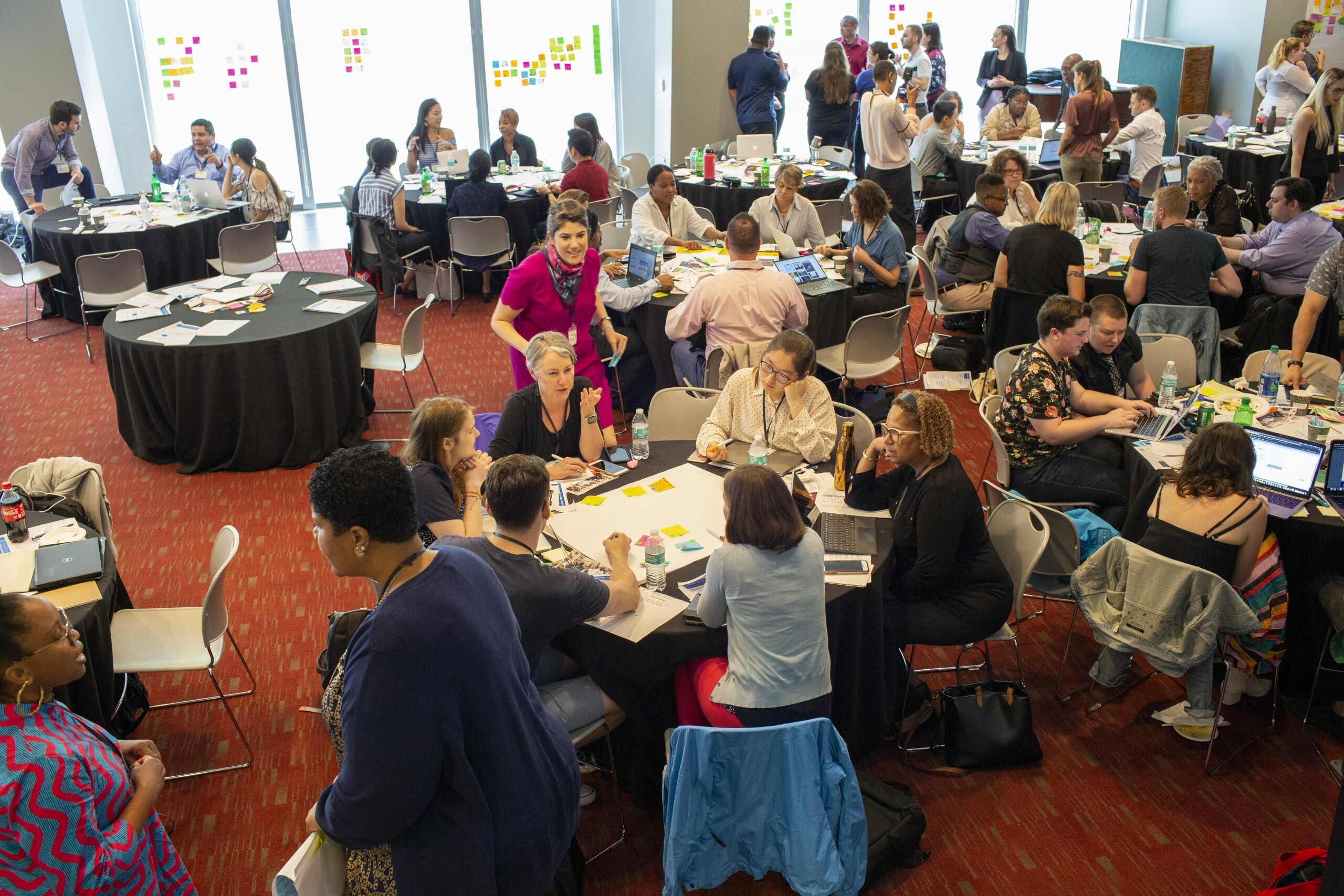 I want to gather folks together for an in-person or virtual creative sprint.