Events
Queens Census Create-a-thon
March 1, 2020
|
2 pm ET - 6 pm ET
Queens Museum
Join us for the Queens Census Create-a-thon!
Queens is home to some of the most undercounted districts, resulting in vastly underfunded and underrepresented communities. The Queens Create-a-thon invites Queens-based community groups and their diverse constituents, as well as anyone available to help and put their skills to good use, to join us in ensuring everyone is counted. Together and with the support of the US Census Bureau, we will produce a range of creative campaign content in as many languages as we can manage, that community members can help spread to their families, colleagues, friends, and neighbors.
Over the course of 4 hours, participants will help determine which messages their communities need to hear, connect with a diverse group of talented people, and collaboratively generate digital media and compelling messages that spread awareness about the 2020 Census. Help us get the message out that there is not a citizenship question on the census form; that the constitution stipulates that personal data from the Census cannot be shared with ICE or other government agencies; that people can fill out the census online and by phone in 13 languages total, and language support is available in 59 languages; and that if you cannot vote this is something that you can do for your family, for your community, and for yourself.
Join us and help ensure that our communities are counted!
Registration required.
Why Join
Your participation will make a difference.
Do you know that the Decennial Census--a counting of the United States population that occurs every ten years-- sets our country's trajectory for the next decade, determining congressional apportionment (the number of seats each state gets in the House of Representatives), redistricting, and the allocation of close to $800 billion dollars annually distributed to cities across the nation?
Historically, certain groups are undercounted at disproportionately higher rates during the Census. An undercount of children, underrepresented minorities, millennials, and seniors can result in reduced congressional representation and fewer local dollars essential for community services.
In 2020, for the first time ever, the American public will have the option of responding to the Census online. This presents new opportunities to communicate the importance of the census by creating compelling digital content to increase civic participation.
Get Involved
Host an event, or jump right into making content
Activate your creativity as a group or do it solo-- just remember everything you do counts!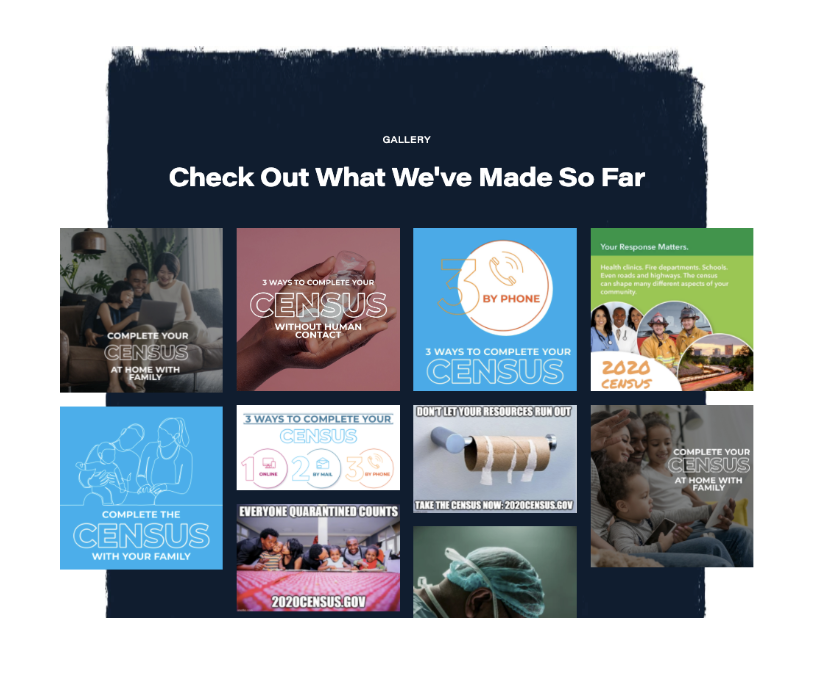 I want to jump right into create cool Census content.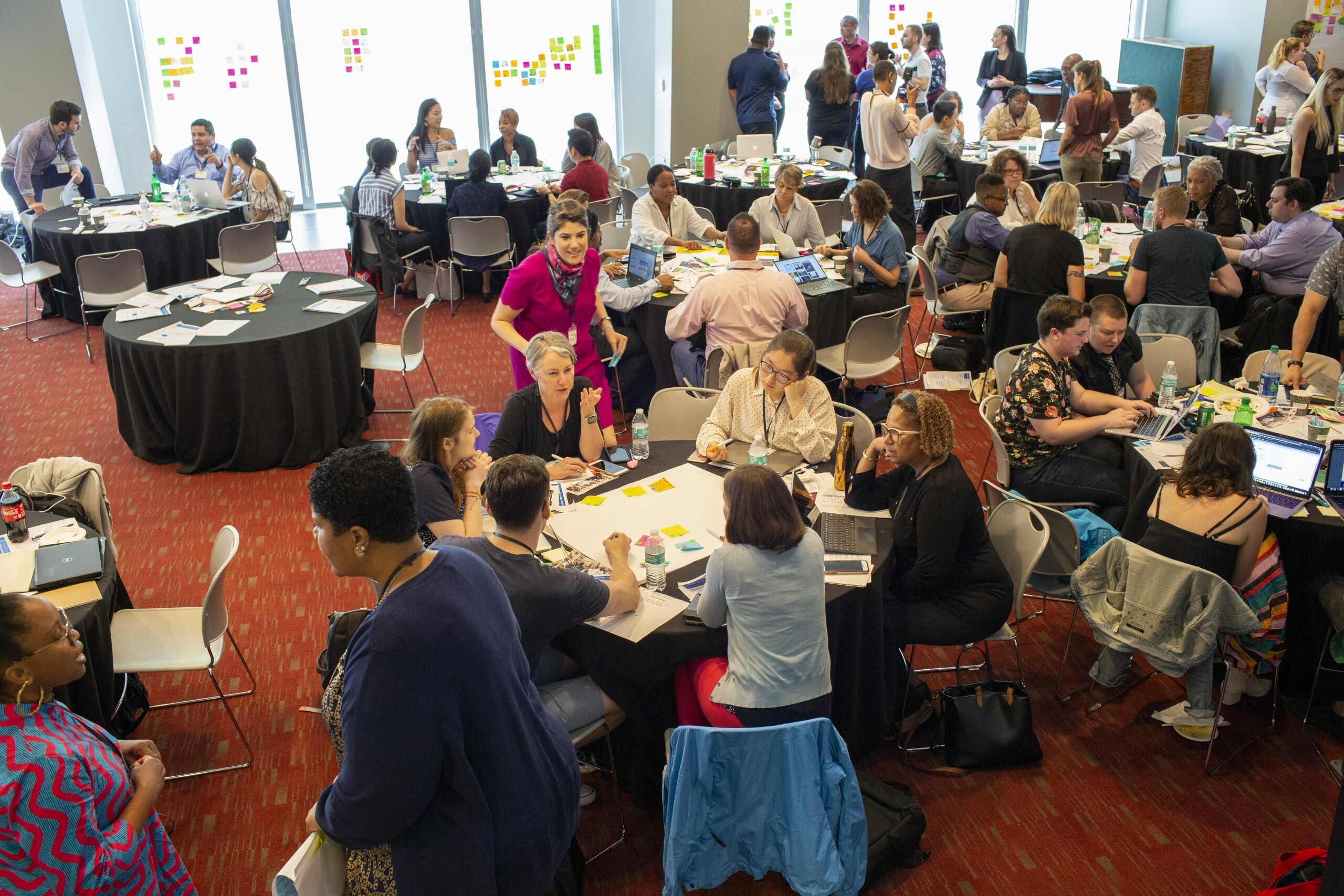 I want to gather folks together for an in-person or virtual creative sprint.